People have been signing up to use KBZ Bank's mobile wallet over the past three months; on- ground events connect people with this new digital financial ecosystem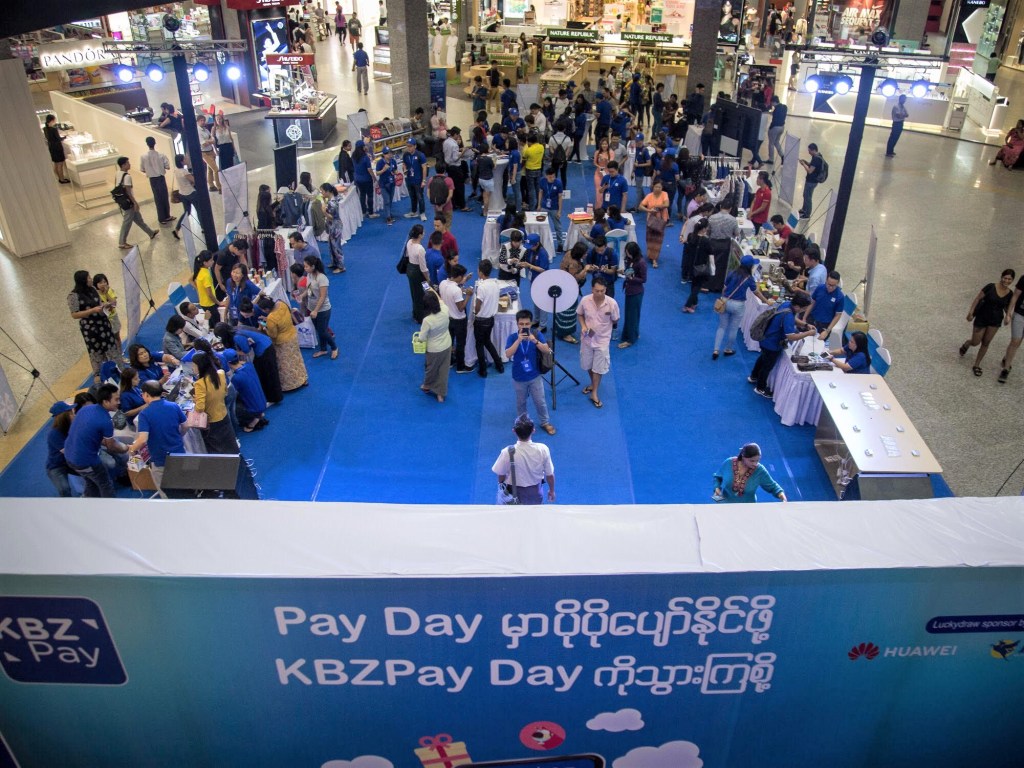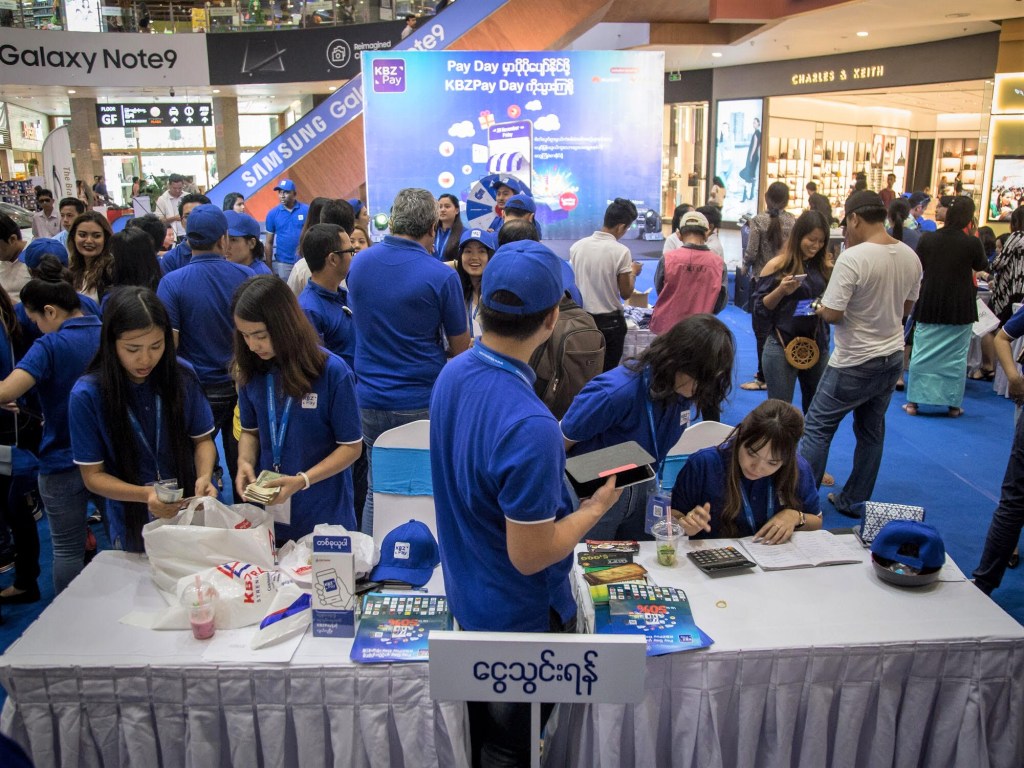 Yangon, Myanmar, 11 December 2018 — KBZ Bank, Myanmar's largest privately-owned bank, has introduced KBZPay, complemented with on-ground activations in Yangon and cities across Myanmar to drive public awareness, encourage sign-ups and promote usage. As the leading bank in Myanmar, KBZ Bank is setting the bar for more accessible financial services by banking beyond the branch. Through KBZPay, millions of people in Myanmar will be brought into the digital economy, making 100% financial inclusion a reality, and ultimately improving their lives.

KBZPay is a digital wallet or purse that is stored in an app on the mobile phone. Aside from being able to store money, the KBZPay app allows customers to make cashless transactions, to send and receive money, and to withdraw physical cash through authorised agents. Now available for download across the country, KBZPay offers a safer, simpler and more convenient way to transact money.
KBZPay will reduce existing challenges faced by the predominantly cash-based society by offering a number of benefits to users:
Seamless top up of mobile wallet (cash-in) and withdrawal of physical cash through authorised agents and KBZ Bank branches
Instantly send and receive money to and from your family, friends or anyone in Myanmar — cashless remittances with a swipe of your fingertip.
Use Quickpay to make bill transactions
Always have your wallet on hand, 24/7, and be able to check your wallet balance at any time
Resolves issues around small notes by enabling exact value transactions of any amount.
Reduce the risk of theft and fraud — secure money transfers so no third-party can cash out without your permission
Both businesses and customers can save time by adopting cashless transactions, to reduce their reliance on counting and managing cash
Greater transparency in addressing disputes over transactions as the KBZPay app allows you to see the full details of every single transaction — including date, time, and names.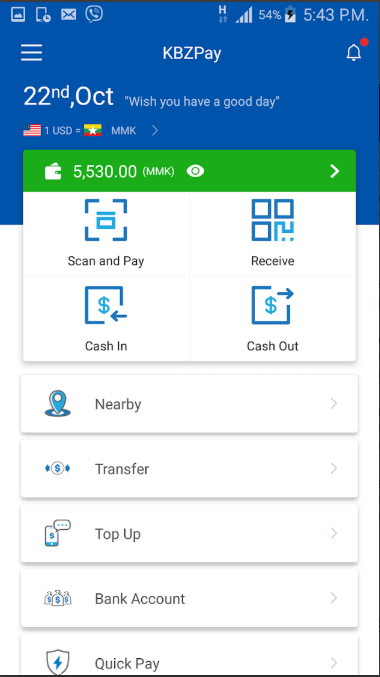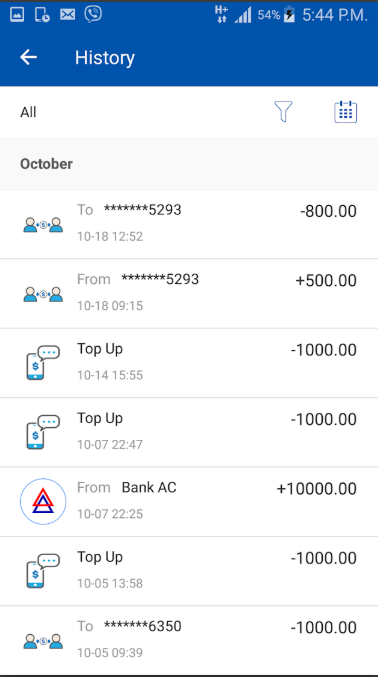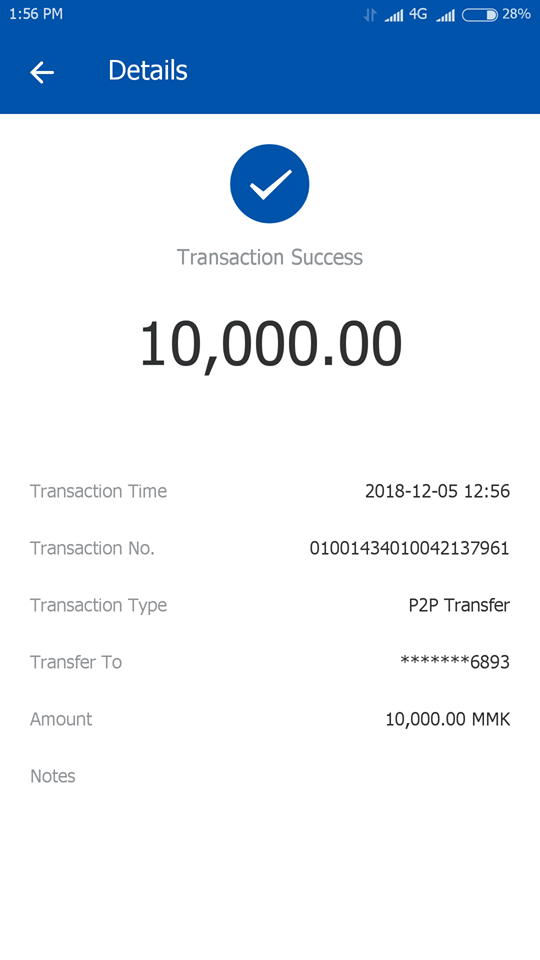 Since KBZPay was introduced three months ago, KBZ Bank has been testing functionality and receiving customer feedback to enhance the service, focusing on developing the best digital financial service experience for Myanmar.

At the recent "KBZPay Day" public event held on 30 November at the promotion area in Myanmar Plaza, KBZ Bank introduced KBZPay to thousands of people and facilitated sign-ups for new customers. The event brought people together to experience the convenience of cashless transactions. In addition, lucky draw activities were conducted together with partners Huawei and Myanmar Airways International (MAI)

Mike DeNoma, Chief Executive Officer, KBZ Bank said, "Myanmar is one of the only countries where 90% of the population owns a mobile phone but not a bank account. With KBZPay, we aim to put the power of financial management into the palms of people across Myanmar, through their mobile phones. According to market research, 80% of our respondents face challenges caused by the issue of not having enough small notes in hand and the impact of rounding up or down rather than being able to make exact transactions."
Signing Up For KBZPay.
Anyone with a smartphone using mobile numbers from MPT, Telenor, Ooredoo, and MyTel can register for KBZPay free-of-charge, regardless if the person has a bank account. First, the KBZPay app should be downloaded on Google Play Store or Apple App Store or at www.kbzpay.com. To access the basic KBZPay services, customers will need to create an account which takes two minutes. General information such as birth date, NRC and mobile number is required, followed by creation of an account password.

In order to access the full suite of KBZPay services such as "cash in" and "cash out", customers are advised to visit their nearest KBZ Bank branch or agent to verify their NRC and complete the onboarding process. All members of the KBZ Bank employee teams are able to upgrade users from Level 1 to Level 2, anywhere, any time. Customers also have the option to link their KBZ Bank account with the KBZPay app to top up funds in their mobile wallet.

Persons interested to become a KBZPay authorised agent or partner can contact the KBZ Bank
team at +95 99 6996 3211 or [email protected]
For more information about KBZPay, please visit https://www.kbzpay.com.