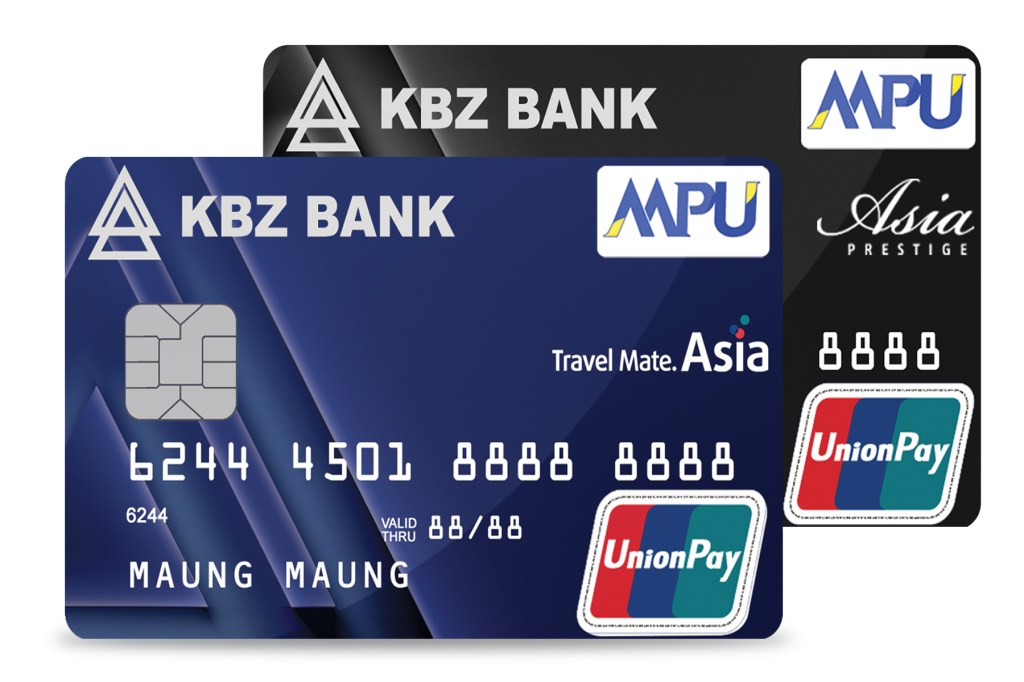 KBZ UnionPay Credit Card
UnionPay International (UPI) is a leading payment card brand. The UnionPay card is increasingly becoming one of the most important credit cards in Asia with a merchant acceptance network extending to over 178 countries.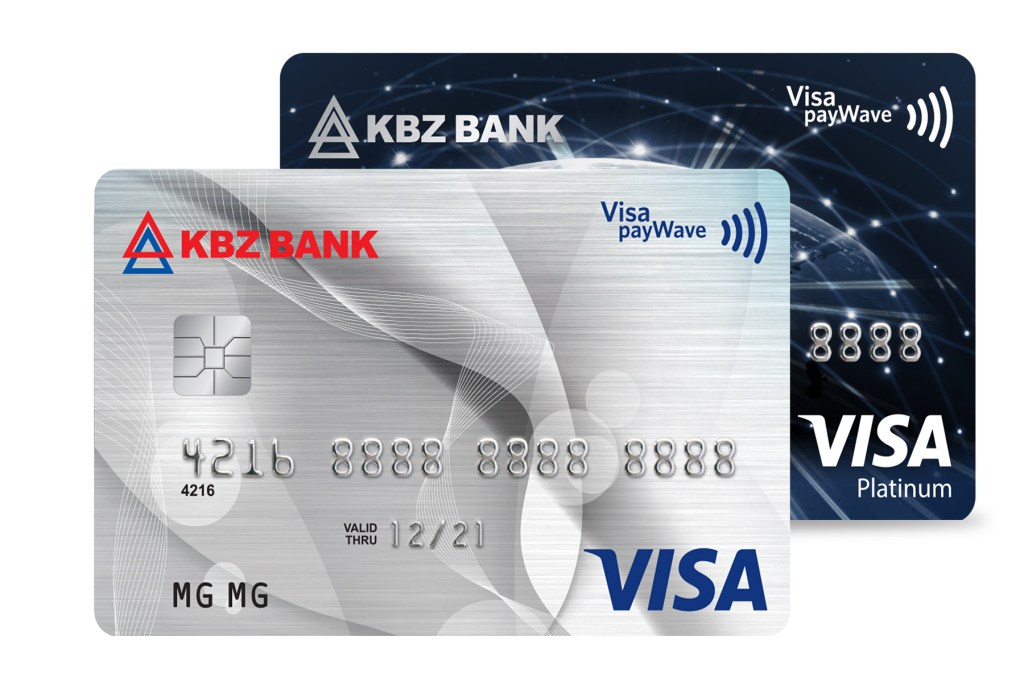 KBZ Visa Credit Card
KBZ VISA Credit Card gives customers instant access to money for POS or online purchases as well as cash advances at any ATM displaying the VISA logo. The current VISA acceptance network extends to over 200 countries.
How to Apply
Visit any KBZ branch, fill in the credit card application form and submit the required documents. We will notify you once the credit card has been approved and is ready for collection. 
Applicant must be a Myanmar Citizen or have PR status
Primary applicant must be between 21 years – 60 years
Supplementary applicant must be at least 18 years
Required Documents:
Personal Documents
NRC copy (Front and Back)
Household Registration/Census copy (Front and Back)
Original Ward Recommendation Letter (Dated no later than 1 month)
Latest copy of Electricity Bill
Photo of customer (Taken by Branch Staff)
All applicants will be required to place a 100% deposit of their requested credit limit in their KBZ CASA account
Classic Card – Minimum 500,000 MMK deposit
Platinum Card – Minimum 2,000,000 MMK deposit
Call us now
and speak to one of our advisors

(+959) 951018555
Apply in Branch
Find your nearest KBZ branch and come and talk to one of our advisors in person