Shaping Tomorrow's Workplace
At KBZ Bank, we understand that promoting diversity, equity, and inclusion starts with our own workplace. We are committed to embracing and fostering an inclusive workplace culture where all employees feel valued, respected, and supported. Here are some of the initiatives we have implemented to promote DE&I in our workplace:
Fostering Diversity: Our Fair & Inclusive Hiring Approach
We recognize that a diverse and inclusive workforce can bring a range of perspectives and ideas, leading to better problem-solving and decision-making. To ensure that we are promoting DE&I in our workplace, we have implemented diverse & inclusive hiring practices through Diversity & Inclusion Policy and Equal Employment Opportunity Policy.
First and foremost, we ensure that our hiring process is fair and equitable. This means that all candidates are evaluated based on their qualifications, skills, experiences, and business needs, without bias or discrimination. Our job application process is designed to be inclusive and accessible to all. We include specific inquiries regarding any special accommodations or accessibility requirements that candidates may need to ensure a fair and seamless recruitment experience in our job vacancy announcement/advertisement.
Statement of Inclusion
KBZ Bank is committed to hiring and retaining a diverse workforce and creating an inclusive workplace. We make all aspects of personnel decisions based on qualification, performance, and business needs.
We are proud to be an Equal Opportunity Employer and we do not discriminate based on race, color, religion, gender, gender identity or expression, sexual orientation, national origin, disability status, age, marital status, or any other protected class.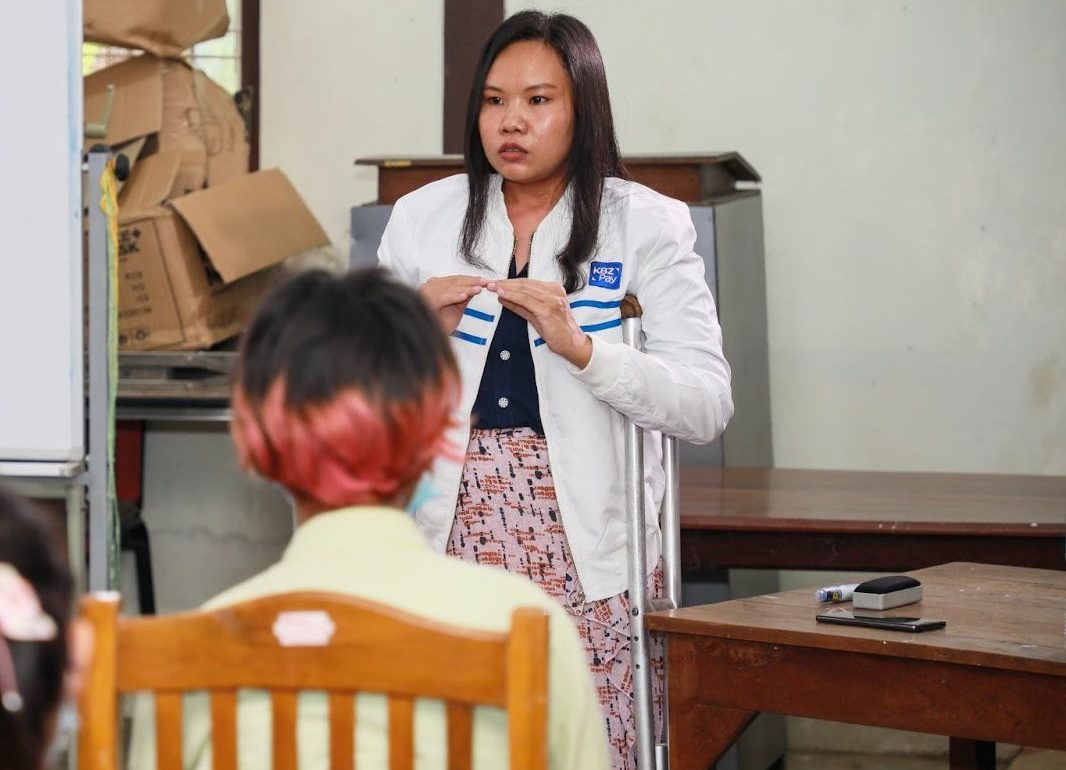 Additionally, we actively recruit candidates from a wide range of backgrounds and experiences. We post job openings on a variety of job boards and social media platforms to reach a diverse candidate pool.
In addition to our efforts to create a fair and equitable hiring process, we actively seek to provide job opportunities to individuals from underrepresented groups, including people with disabilities. As of Oct 2022, there are 9 employees with disabilities working with us who are valuable members of our team. In the future, we plan to expand our efforts and provide job opportunities to at least 50 individuals with disabilities.
Overall, we are committed to promoting DE&I in our workplace and believe that our diverse hiring practices are a critical component of achieving this goal.
Learning and Beyond
To foster a culture of diversity and inclusion, education and training are essential. Our Diversity & Inclusion training equips employees with knowledge on how diversity impacts our work, going beyond just ticking a box. We're committed to building inclusive spaces and overcoming unconscious biases.
At KBZ Bank, we are more than a team. We're a diverse family of individuals unified by a common goal: to create an inclusive, respectful, and empowering work environment. We're not just embracing change – we're leading it.
Training Activities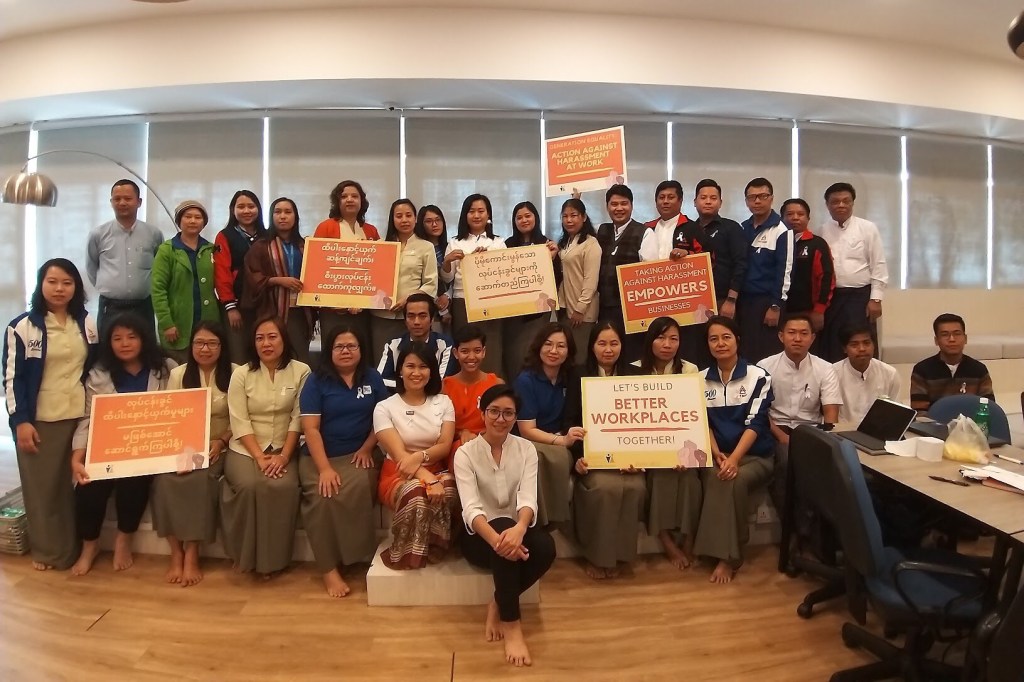 The workshop provided the best HR practices from around the world and heard from colleagues…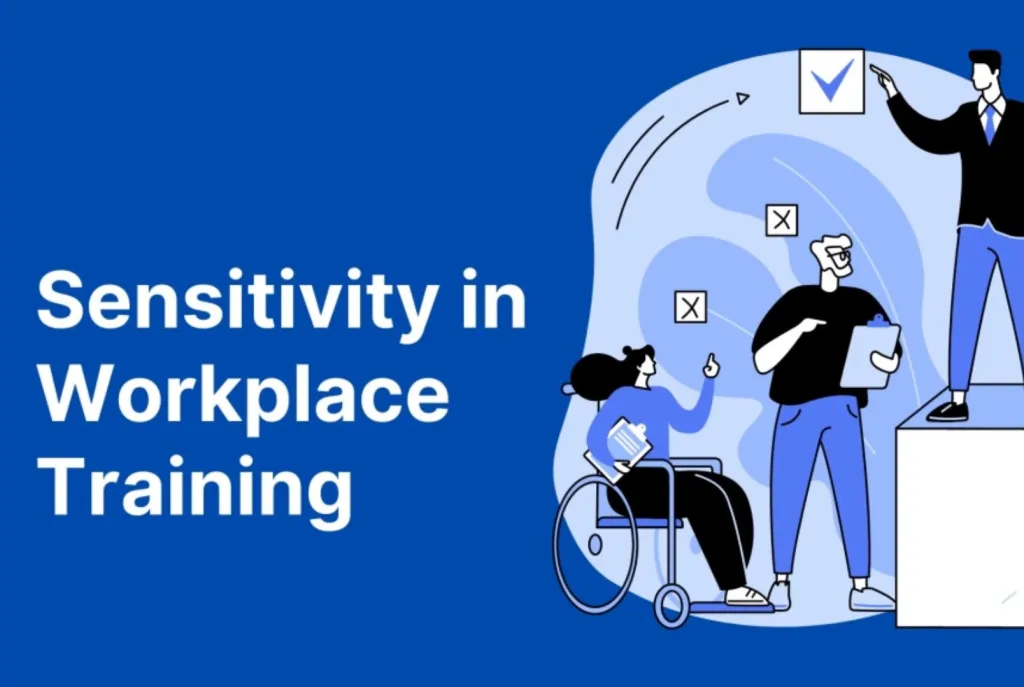 Our HR team underwent "Sensitivity in the Workplace: A Workplace for All" training, which proved…
Inclusive Policies
KBZ Bank is committed to ensuring an inclusive workplace. A number of our policies and procedures support our commitment to operating ethically and responsibly not only as a business but also at an individual level. We will ensure that all of our employees are notified of the respective policies regarding anti-harassment and non-discrimination, diversity & inclusion, equal employment opportunity, stakeholder rights, whistleblowing policy, grievance policy and mechanisms are put in place to protect the vulnerable population.
We have implemented policies in place to embrace and foster a safe, respectful, and supportive working environment for everyone.