What is KBZ Business Internet Banking?
KBZ Business Internet Banking also known as iBanking is a web channel where customers can manage real-time financial transactions by using PCs, Laptops, Smartphones etc. with internet access. It is a good tool for all business types ranging from small , medium and large international companies.
Business iBanking offers an easy and convenient way for businesses to manage their finances from the comfort of the office and accessible 24/7 conveniently with more secure access for makers and checkers respectively.
KBZ iBanking Features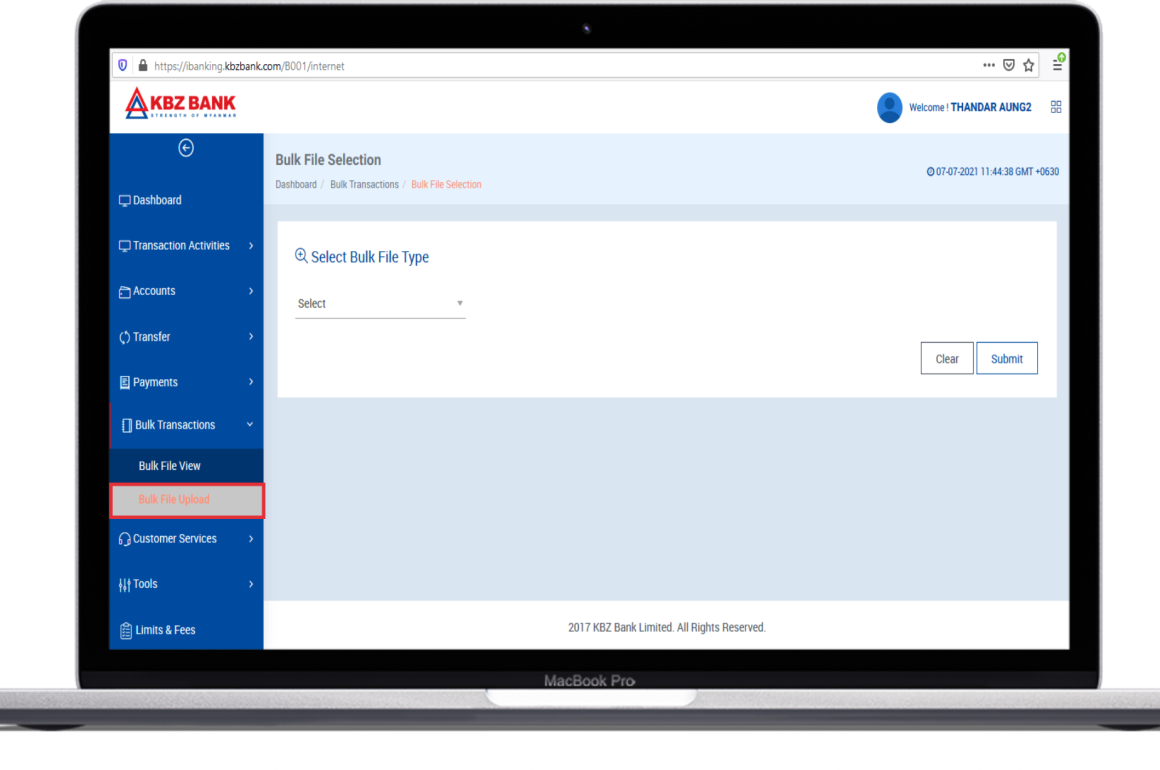 Pay your suppliers or employees with a single transaction directly into their KBZ bank accounts or KBZPay Mobile Wallets with more secure maker and checker access to operate and approve transactions easily.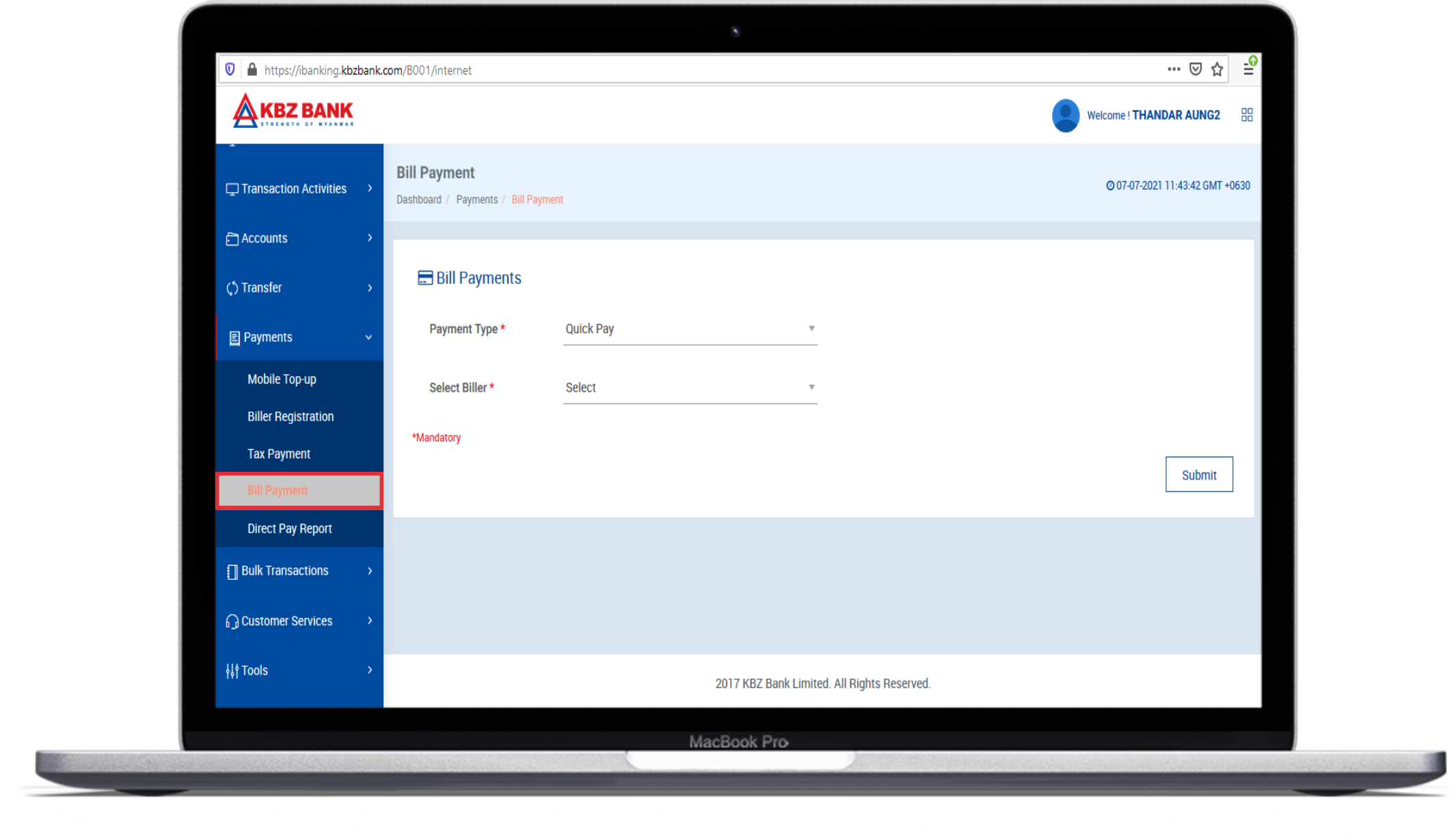 You can easily make supplier payment or monthly bill payment to over 500 billing organizations by using QuickPay feature in KBZ Internet Banking with 24/7 access.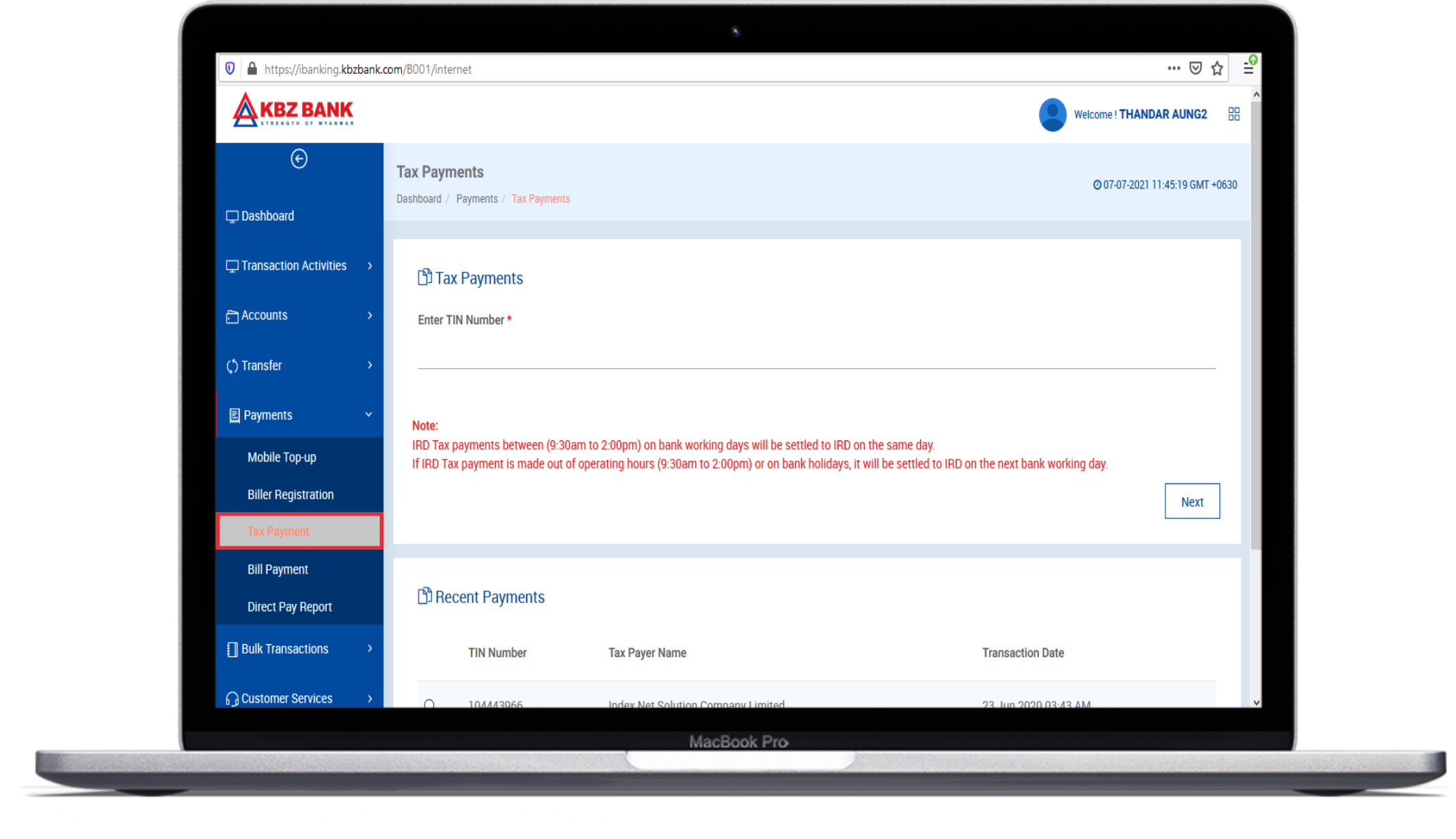 Online Tax Payment feature is to provide convenience and time-saving way for corporate customers to make Corporate and Employee Tax payments to Internal Revenue Department via KBZ Bank Business Internet banking.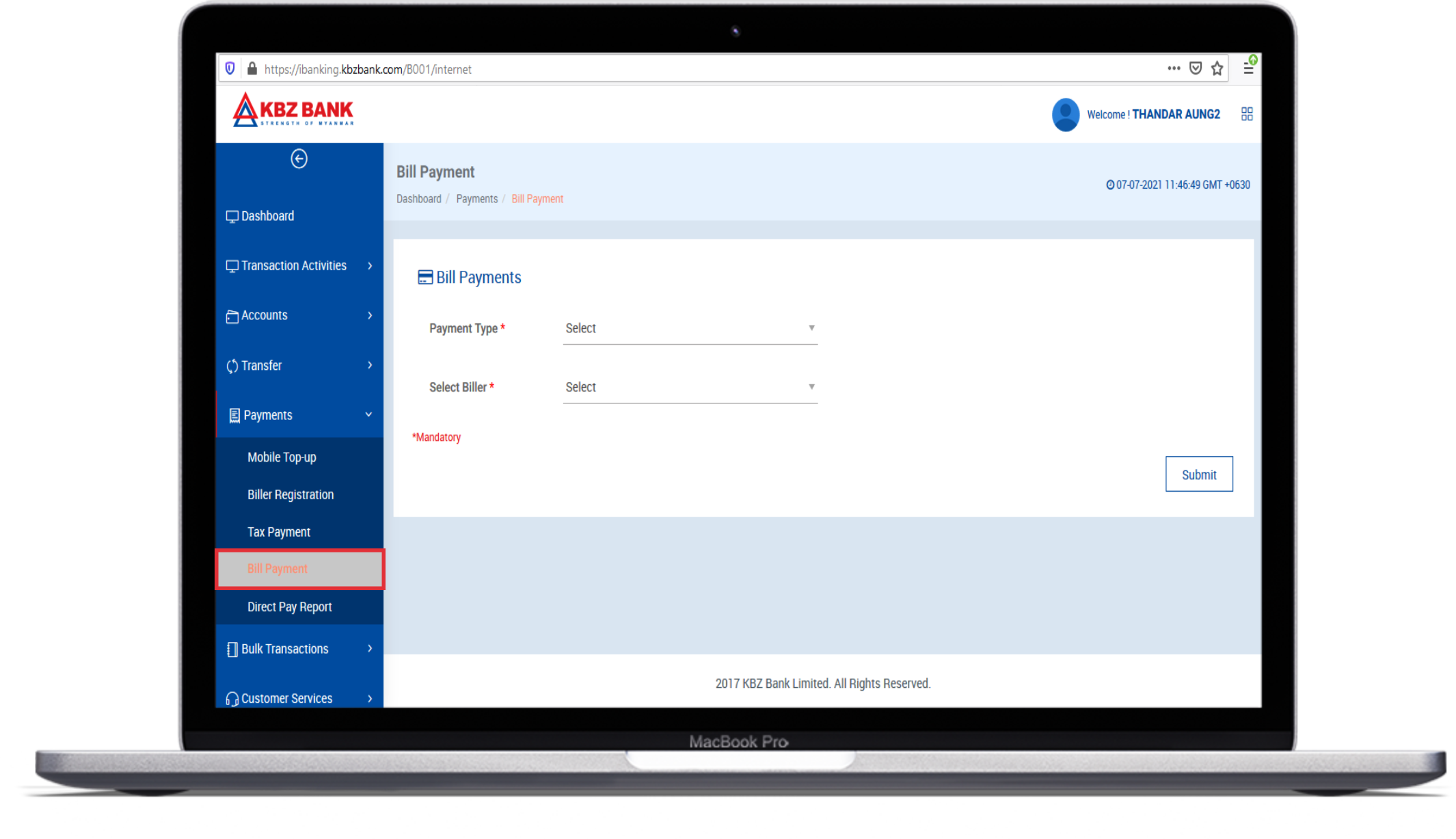 Bill Payments is a digital banking feature that allows customers to pay bills using KBZ Internet Banking.
Bill payments support to save time using KBZ Internet Banking from the comfort of your home and office and avoid queues
to pay bills. Bills payment is now available for EPC Yangon, EPC Mandalay, EPC Naypyitaw, 5BB and Telenor Postpaid in KBZ
Internet Banking.
Own Account Transfer allows corporate customers to move their funds from one account to another without any cost or delay.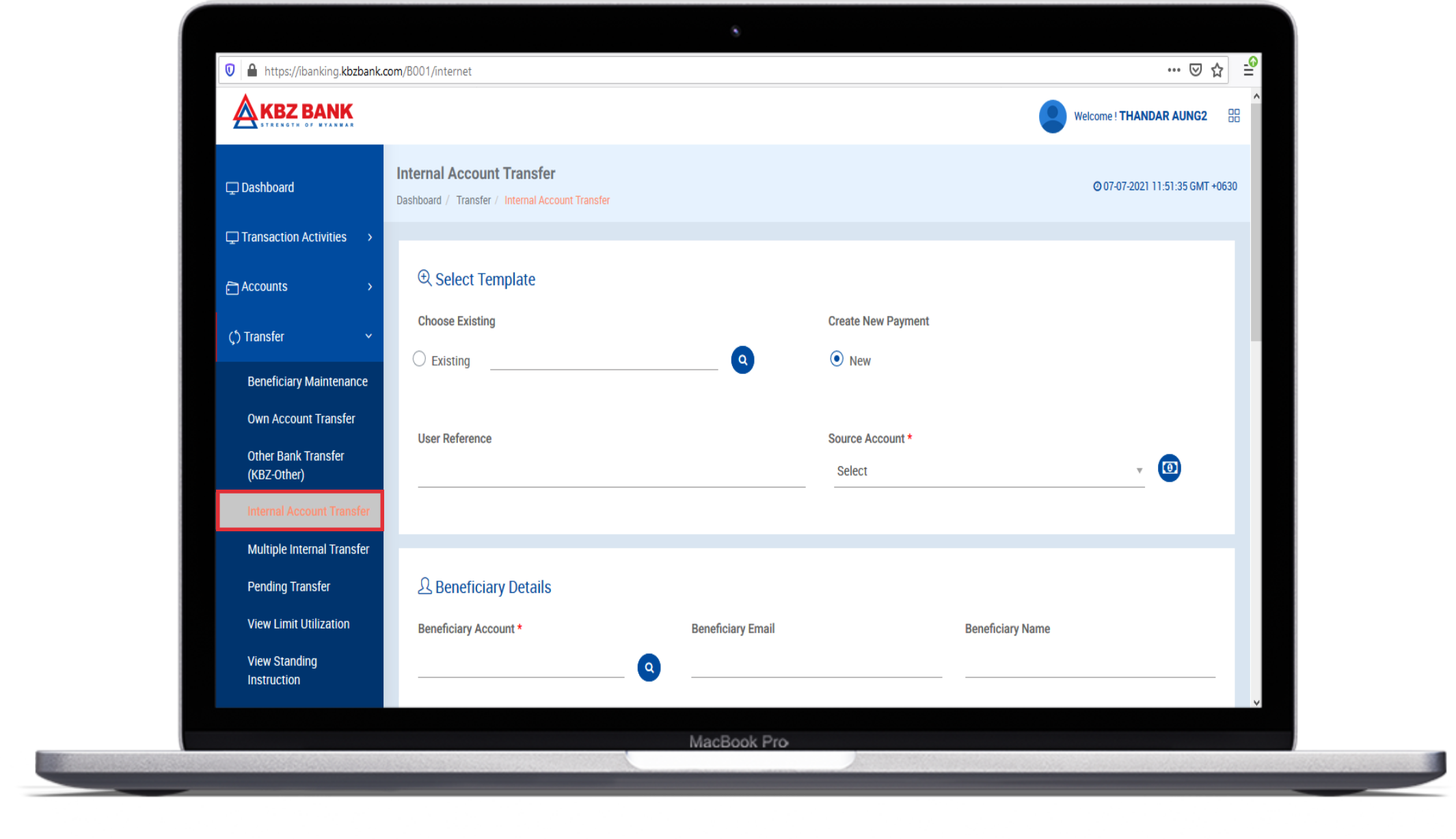 Fast Transfer and Transfer Others
Fast Transfer and Transfer other allows customers to transfer money to another KBZ account.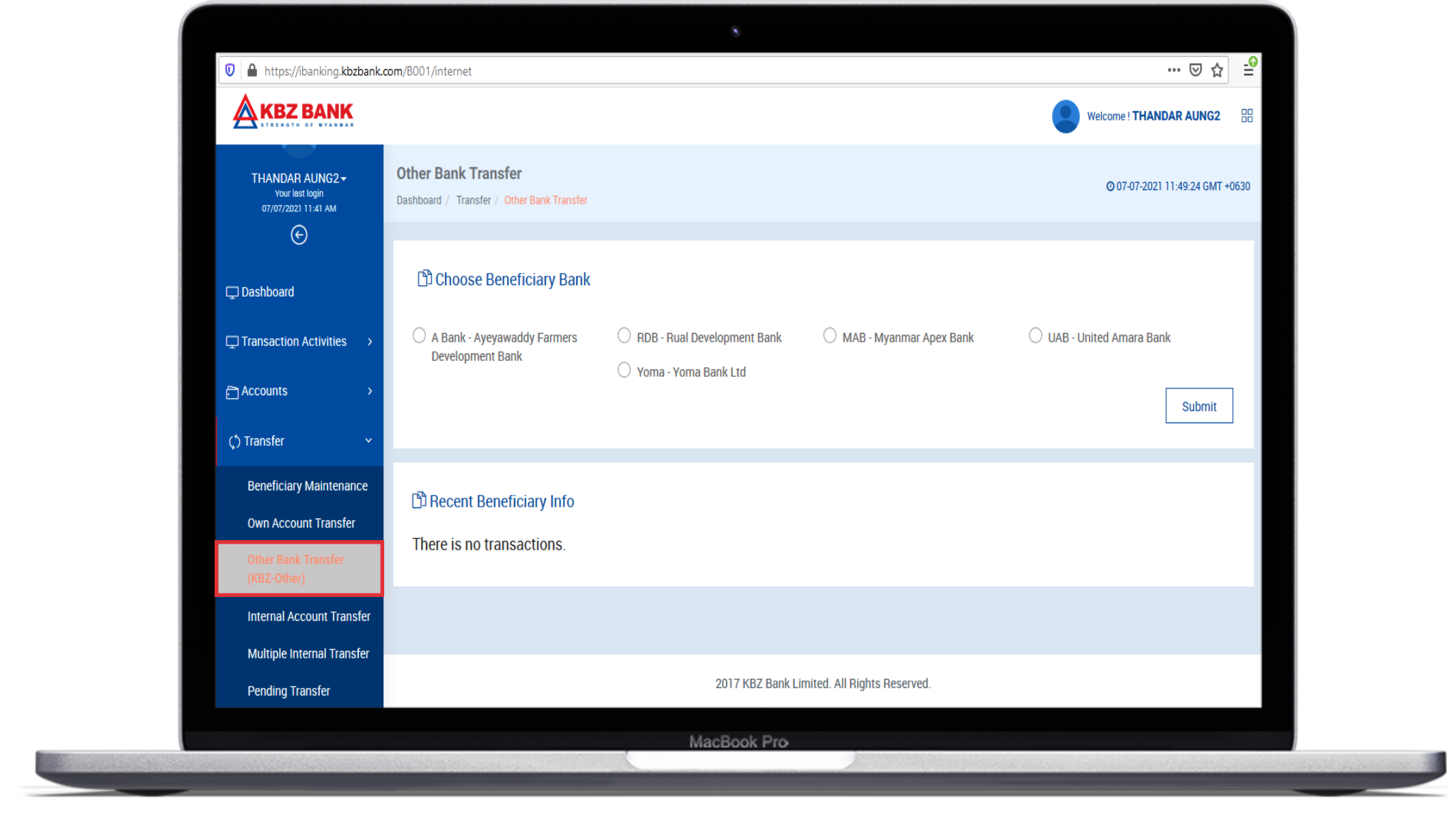 Other Bank Transfer (KBZ-Other) is one of the kinds of Domestic remittances service that can transfer from KBZ bank to another bank.
The advantages of other bank transfers are:
Detailed Requirements
When you transfer with "Other Bank Transfer" from mobile banking and internet banking, you may need to fill all of the followings:
Other Benefits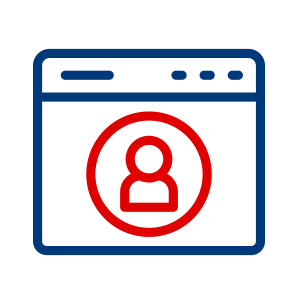 Check your account details – balance, account statement and history activities
Enable you to authorize transactions with secure maker, checker roles access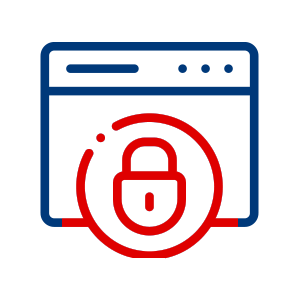 Smart and Secure login with your choice of RSA software and hardware tokens
RSA software token
A type of authentication security software installed on your mobile phone that generates a PIN when you make the online banking login or transactions process
RSA hardware token
A physical device that generates security codes needed when a user is authenticating themselves during login or transactions process
What our customers are saying