What is KBZ Payroll?
KBZ Bank offers support and stable payroll services to ensure that your employees are paid on time. By using the KBZ Payroll service, your employees can access the salary conveniently at several supported retail banking networks across Myanmar.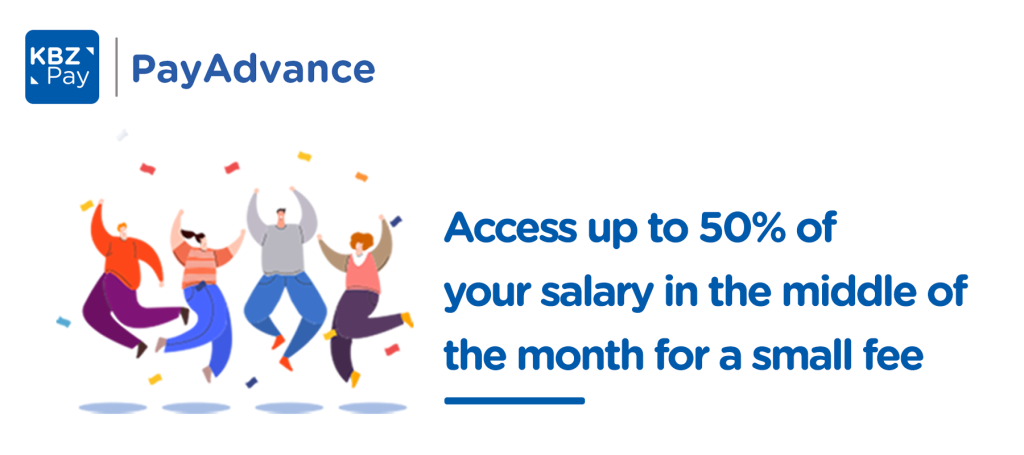 PayAdvance is a new service that allows employees to drawdown up to 50% of their monthly salary before the end of the month. KBZPay PayAdvance is available to all salaried employees of companies that have agreed to use PayAdvance and can be requested beginning on the 16th of every month. KBZPay PayAdvance can be obtained with a 500 Kyat service fee via the "PayAdvance" option in the KBZPay application's finance and loan services.
Payroll Benefits
Payments made will be transferred on time
Easily reconsile your booked and complete your monthly financial reports faster with our detailed reporting in .csv or.xls files.
Confidentiality of payment data assured. Secure and automated processes ensure funds are directly credited into accounts.
A convenient and easy to use via email
Better utilization of manpower and enhanced internal operations
Transaction details are provided for effective reconciliation
What our customers are saying