Safe Deposit Locker
Our Safe Deposit Box can be used to safely store your jewelry, important contracts, documents and other valuable possessions.
Why choose this safe deposit locker?

Peace of mind
Safe store your documents, valuable possessions and important contracts

Convenient
Access your Safe Deposit Box at all times during our banking hours.

Secure
Safe Deposit Boxes can only be opened with a Customer's Key.

Multi Purpose
Different sizes for storage units are available.
The deposit will be refunded upon returning the Customer's Key.
If the key is lost or damaged, KBZ Bank will deduct the cost of the key from the deposit amount.
Document Required When Applying for a Safe Deposit Box
(a) Individual
Current Account (Individual)
National Registration Card
(b) Joint
Current Account (Joint)
National Registration Card
(c) Corporate
Current Account (Joint)
National Registration Card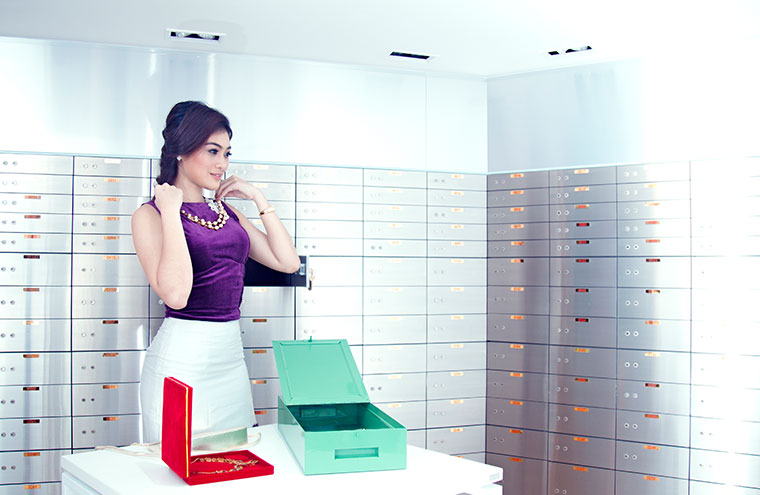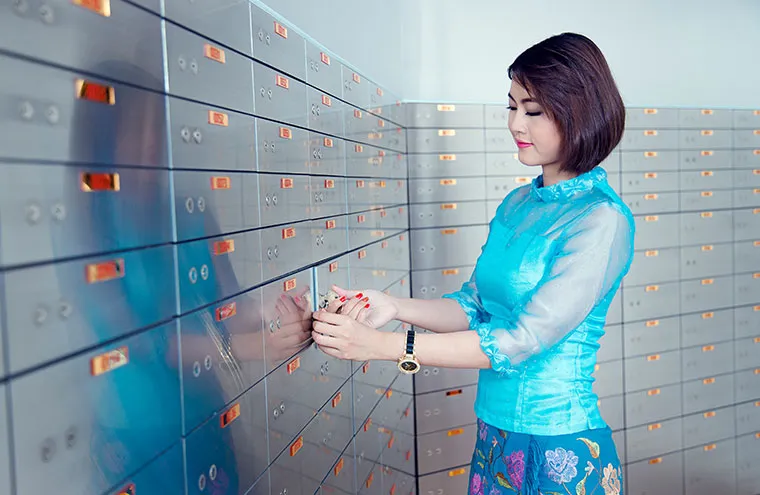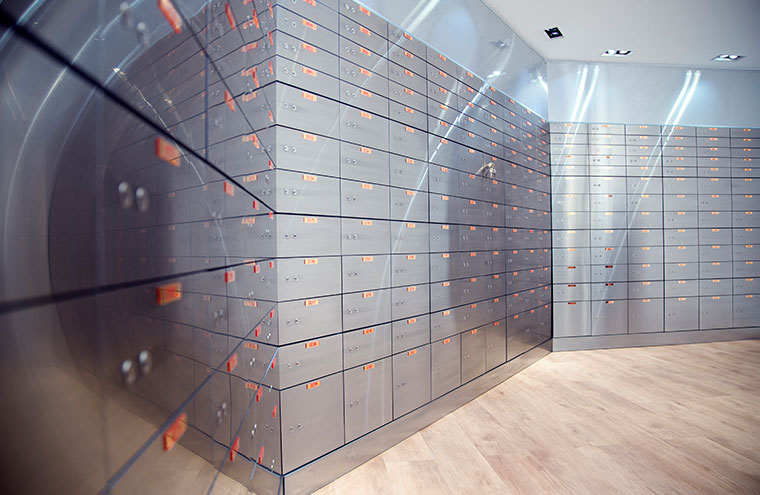 Sr.No
Availiable Branch Name
Phone
Address
Box Scale
Price
Deposit Fee
Eligible
Customer Type
1
Kyun Taw Branch

01-532406, 532407, 532408

No.1,KBZ Building,Junction Square Complex Compound,Kamayut Township,Yangon.
2.5"x10"x20"
5"x10"x20"
10"x10"x20"
50,000.00
100,000.00
200,000.00
200,000.00
Personal (Individual/ Joint) & Corporate
2
Mandalay - 7 Lan (80) Branch

02-4030741, 4030742, 4030744

No.462,BLK(594),80 ST,BET 28*29 ST, Chanayetharzan Township, MANDALAY
3"x12"x22"
5"x12"x22"
10"x12"x22"
50,000.00
100,000.00
200,000.00
3
Naypyitaw - 1 Branch

067-417185, 417186, 417188

No (1) Bank Ward,Zawatheikdi Qtr,Oaktaya Thiri Tsp, Naypyitaw
5"x4.8"x23.5"
10.5"x3.5"x23.5"
10.5"x4.8"x23.5"
10.5"x4.8"x23.5"
50,000.00
50,000.00
100,000.00
200,000.00
4
Kamayut Branch

01-538072, 538073, 538074

No.(615/1), Pyay Road, Kamayut Township, Yangon .
5"x5"x22"
5"x10"x22"
10'x10"x22"
50,000.00
100,000.00
200,000.00
5
Taunggyi Branch

081-2124334, 2124335

No.154,Bogyoke Aung San Rd,Lanmadaw Qtr.Taunggyi
3"x5"x22"
3"x10"x22"
5"x10"x22"
10'x10"x22"
30,000.00
50,000.00
100,000.00
200,000.00
6
New University Avenue - 2 Branch

01-501936, 501476

No-441, Ground & First Fl, New University Avenue Rd,Sayar San Qtr, Bahan Township,Yangon
3" × 10" × 22"
5" × 10" × 22"
10" × 10" × 22"
50,000.00
100,000.00
200,000.00
7
Naypyitaw - 2 Branch

067-25926, 25927, 25895, 25894

NO 258(A/B),Yarzarhtarni Street, Ywar Kauk Quarter , PAUNG LAUNG (2), Naypyitaw
3" × 12" × 22"
5" × 12" × 22"
10" × 12" × 22"
50,000.00
100,000.00
200,000.00
8
Naypyitaw - 5 Branch

067-8108412-15

No.S-261/262/268/269 ,Yazathigaha Street, Thapyay Kone Quarter, Zabutiri Township
3" × 12" × 22"
5" × 12" × 22"
10" × 12" × 22"
50,000.00
100,000.00
200,000.00