KBZPay surpasses one million customers in just 6 months, with KBZ Bank staff nationwide bringing thousands of people into the mobile-first economy every day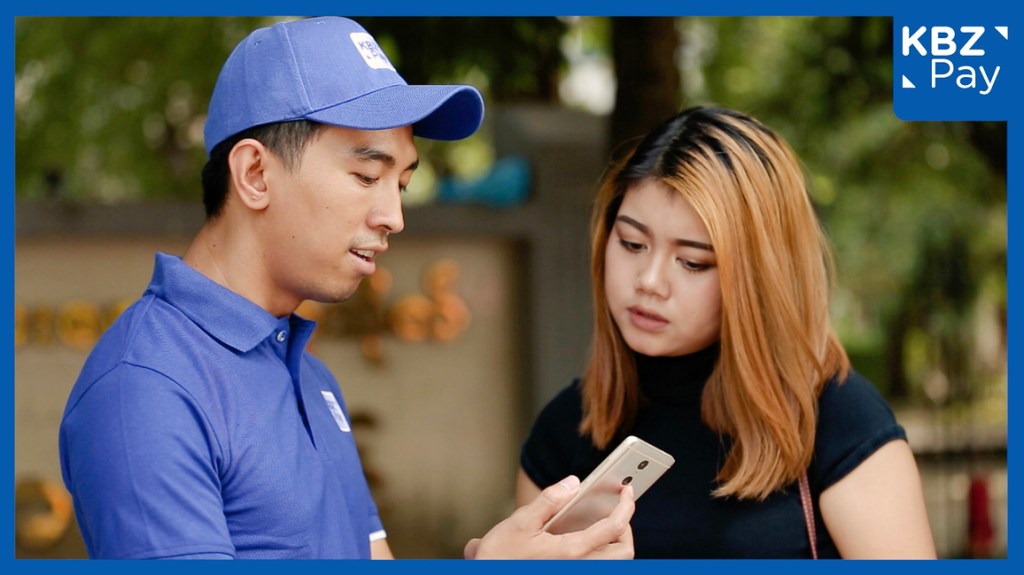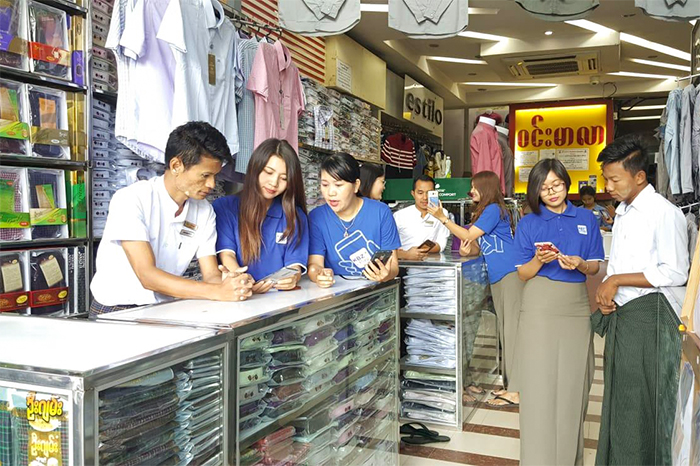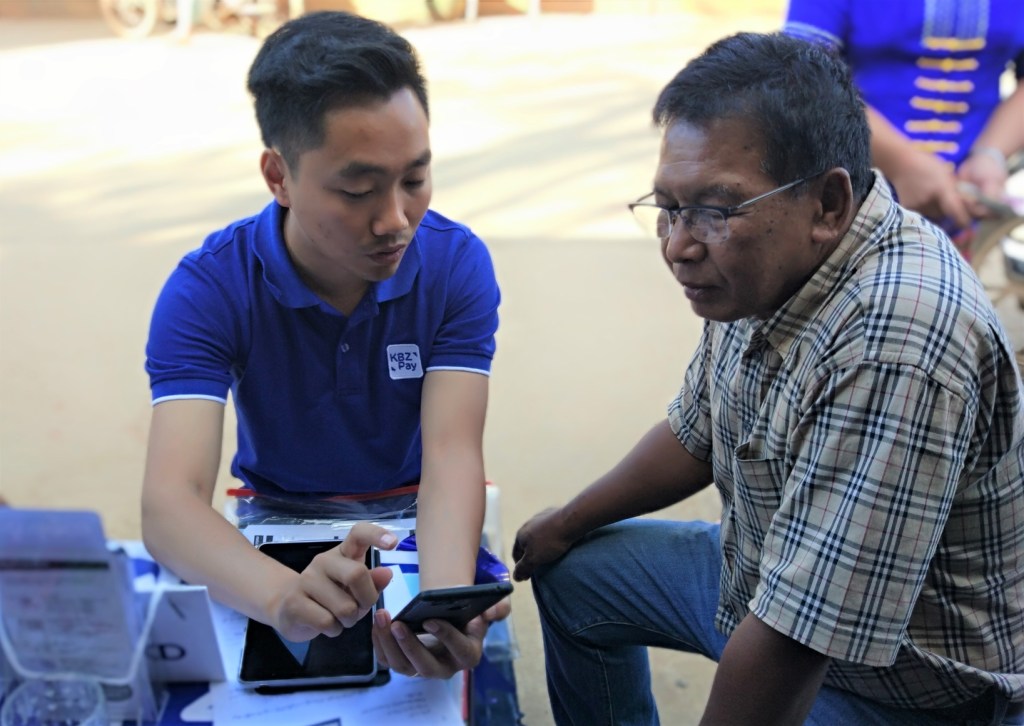 Yangon, Myanmar, 28 January 2019 — KBZ Bank, Myanmar's largest privately-owned bank, celebrates a significant milestone as KBZPay crosses the one millionth customer mark this week, cementing itself as the fastest growing mobile wallet in Myanmar. Since the pilot trial of KBZPay six months ago, the 18,000-strong KBZ Bank team across Myanmar has helped thousands of people to access financial services for the first time each day.

KBZ Bank's milestone comes as it moves beyond the branch doors to address the challenges with Myanmar's predominantly cash-based society and make banking services more accessible to millions of people without a bank account. Employees of KBZ Bank visited communities and public areas in townships across the various states and regions nationwide. Together they clocked an astounding 325,000 hours on the ground engaging with customers face-to-face, achieving full KYC and digital on-boarding, using just their mobile phones. Additionally, the KBZ Bank team has brought more than 39,000 merchants onboard with KBZPay.

Given the increasingly mobile-first population in the country, KBZ Bank now sets its sights on reaching 30 million KBZPay customers within the next ten years.

Mike DeNoma, Chief Executive Officer, KBZ Bank says, "We have had a resounding start in helping more people in Myanmar access everyday financial services and the formal economy through KBZPay. I'm incredibly proud of the team's achievement – they are an inspiring and extraordinary force for financial inclusion. I would like to thank each and every staff member who has courageously brought KBZPay beyond the branch and into their communities to reach this milestone. We are excited for the journey ahead to touch the lives of millions more, improve the quality of their lives through banking, and move towards 100% financial inclusion in Myanmar."

KBZPay is a mobile wallet stored in an app on the mobile phone. Aside from storing money, the KBZPay app allows customers to access the most essential financial services all day and night in the palm of their hands. They can make cashless transactions, send and receive money, and withdraw physical cash through authorised agents. Now available for download across the country, KBZPay offers a safer, simpler and more convenient way to transact.

More than 1.3 million people have downloaded the KBZPay app to-date and one million have digitally verified their accounts with NRC and biometric verification. Customers using verified accounts are allowed to access the full suite of KBZPay services such as payment transactions, money transfers, 'cash in', 'cash out' and mobile airtime top-up on all major telcos.
How KBZ Bank Started Its Journey Towards 30 Million KBZPay Customers
August 2018:
– Pilot launch of KBZPay commenced

November 2018:
– KBZPay Day public events were held in Yangon and Mandalay
– 500,000 registered customers, along with sign-ups of 10,000 agents and 17,000 merchants

December 2018:
– More than 123,000 new customers signed up over the weekend of 15th and 16th December 2018.

– Involved more than 10,000 KBZ Bank staff reaching out to communities and registering customers on ground.
– 4,000 registrations per hour over the weekend, 200 transactions per second
January 2019:
– Sign ups of more than 18,000 new customers daily
– Crossed the one millionth verified customer mark on 25 January 2019
Signing Up For KBZPay
Anyone with a smartphone using mobile numbers from MPT, Telenor, Ooredoo, and MyTel can register for KBZPay free-of-charge, regardless if the person has a bank account.

To sign up for KBZPay, customers simply need to:

– Download the KBZPay app on Google Play Store or Apple App Store or at www.kbzpay.com.
– Create an account with basic details such as birth date, NRC, mobile number, and set their account password.
– Visit one of our over 500 KBZ Bank branches or the nearest merchant or agent to verify their NRC and complete the onboarding process.
– Top-up or withdraw funds from the mobile wallet through an agent or by linking their KBZ Bank account with the KBZPay app to top up funds.

Persons interested to become a KBZPay authorised agent or partner can contact the KBZ Bank team at 3211 or +95 99 6996 3211, or by email at [email protected].

For more information about KBZPay, please visit https://www.kbzpay.com.