Bridging Boundaries Towards an Inclusive Society
KBZ Bank is committed to using our resources and expertise to promote diversity, equity, and inclusion in society. We believe that by working together with our communities and partners, we can create positive change and a more inclusive world. Here are some of the initiatives we have implemented to promote DE&I in society:
Community Partnerships: We partner with local organizations that are working to promote DE&I in our communities. We provide financial support, volunteer our time and expertise, and work together to create positive change.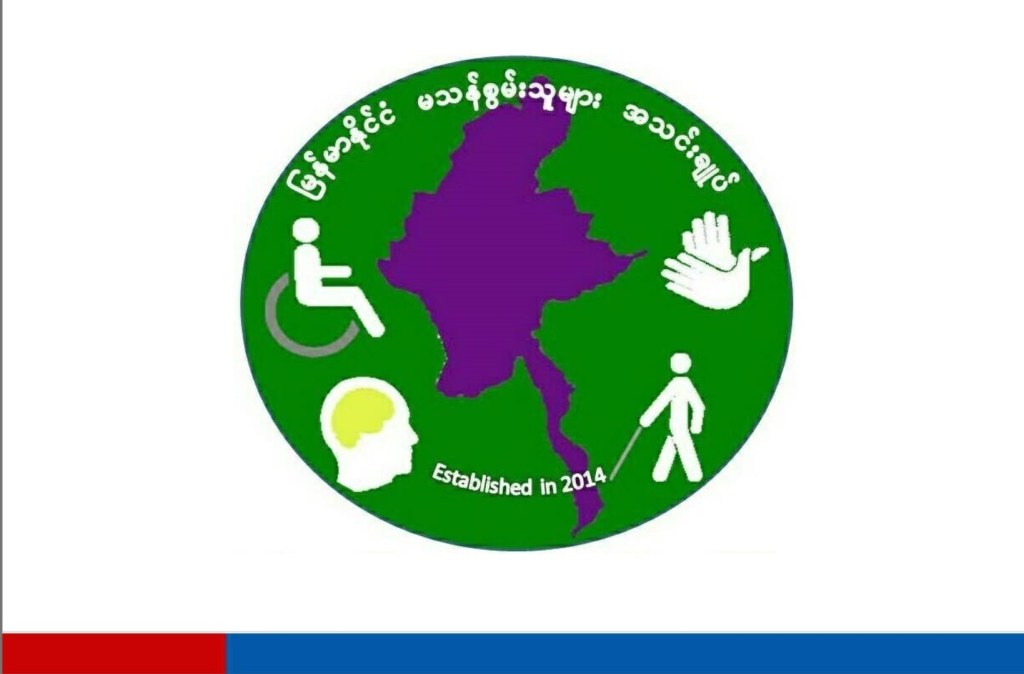 KBZ Bank initiated a meaningful collaboration with the Myanmar Federation of Persons with Disabilities (MFPD) in 2016, which marked a significant step forward in our recruitment process. This partnership enabled us to connect with potential candidates who, despite their disabilities, possess valuable skills and talents. We've been committed to including Persons with Disabilities in our workforce since then, constantly reinforcing our dedication to diversity and inclusion.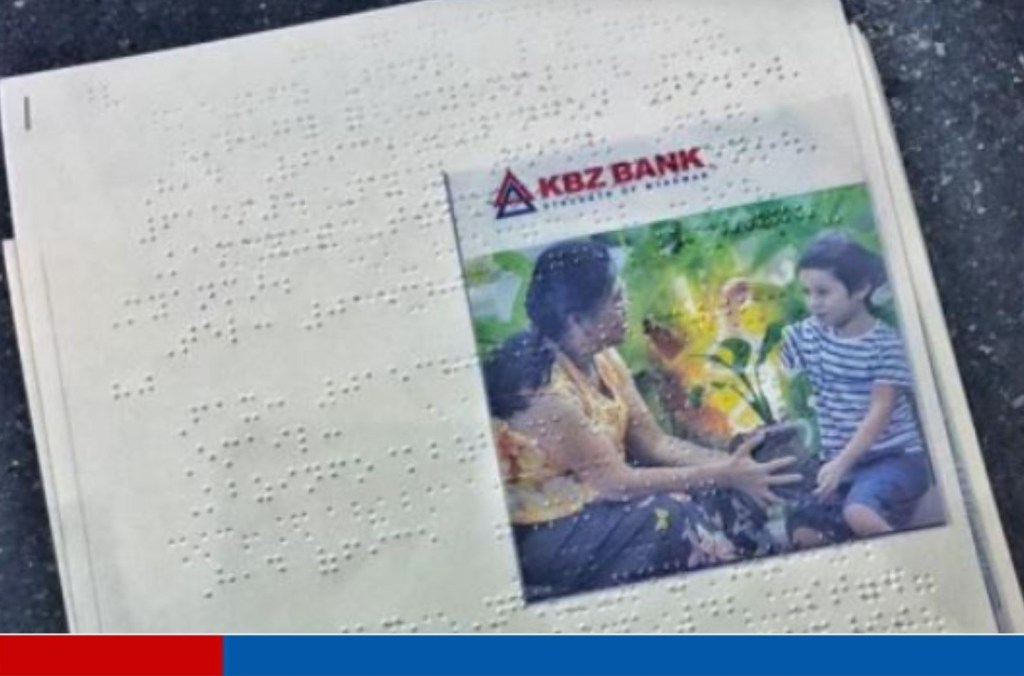 KBZ Bank collaborated with the Myanmar Council for Persons with Disabilities to create Braille pamphlets for customers with vision impairments.
KBZ Bank has created Braille Pamphlets that provide information on Savings Accounts and Fixed Deposit Accounts.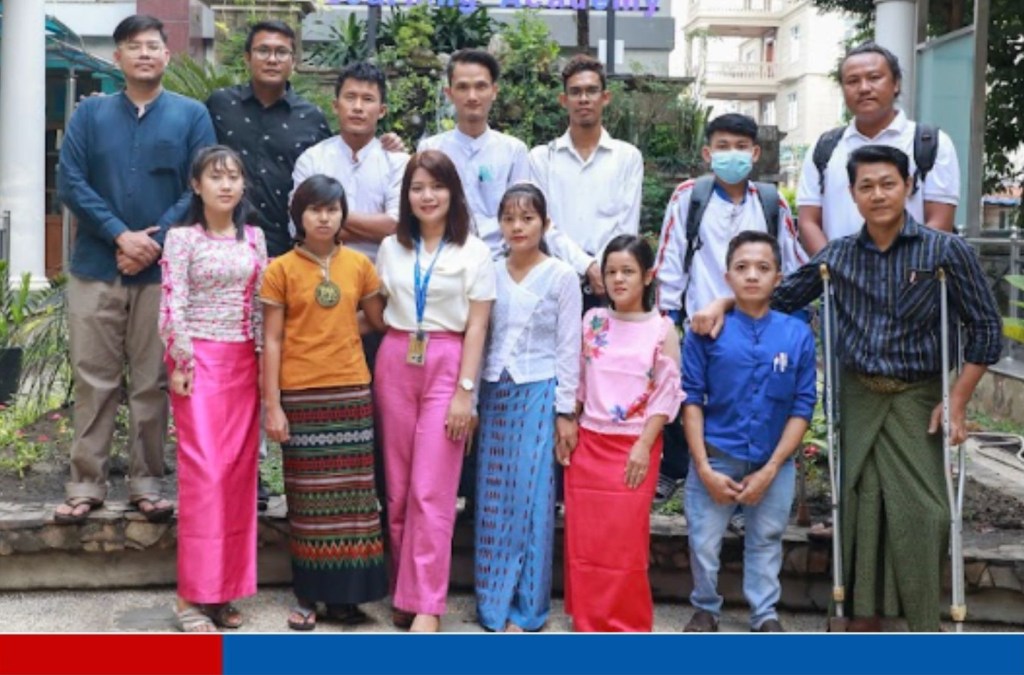 KBZ Bank's Creative Team did a knowledge-sharing session on Branding and photography for the class of computer training from AAR Japan – A vocational school for people with disabilities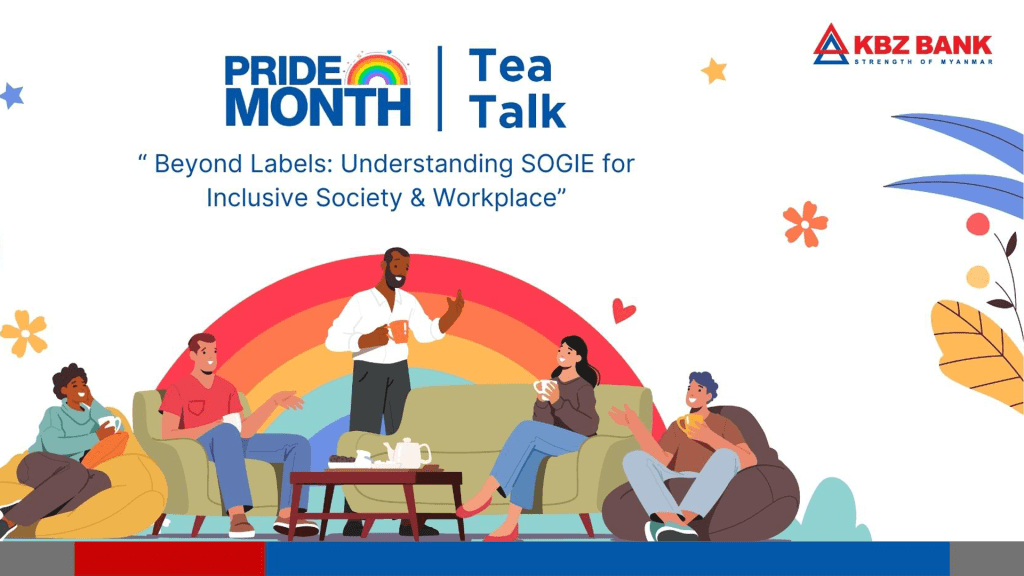 KBZ Bank celebrated Pride Month with a Tea Talk Webinar on Global Pride Day, June 28th, illuminated by a diverse panel of four KBZ Bank employees discussing SOGIE, dismantling stereotypes, and fostering inclusivity. Our workforce's heartfelt engagement, solidarity with our LGBT colleagues, community, and commitment to diversity underscore KBZ Bank's pioneering role in driving inclusion.
Education and Awareness: We believe that education and awareness are critical to promoting DE&I, and we support initiatives that help to raise awareness about the issues and promote understanding and acceptance. We have supported campaigns and events that focus on raising awareness and educating the public about DE&I issues.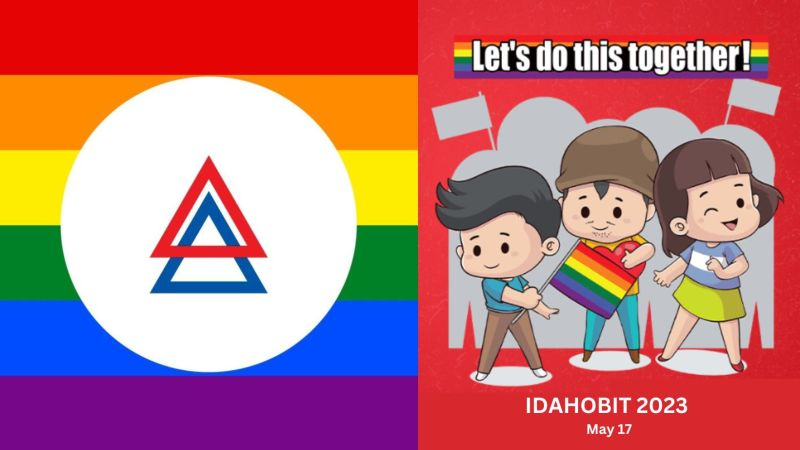 KBZ Bank annually honors international observances like Pride Month and IDAHOBIT, reinforcing our steadfast dedication to diversity, equity, and inclusion. Our commitment to diversity, equity, and inclusion goes beyond the walls of our offices, and we use these significant occasions as platforms to raise awareness both within our organization and in our wider community.
In a traditionally conservative society like Myanmar, we are among the first major local corporates to openly advocate for LGBTQ+ awareness, further underscoring our commitment to inclusivity and social progress.
Philanthropy: We are committed to using our financial resources to support initiatives that promote DE&I. We provide funding to organizations that are working to address social and economic inequality, and we support initiatives that promote access to education, healthcare, and other basic needs.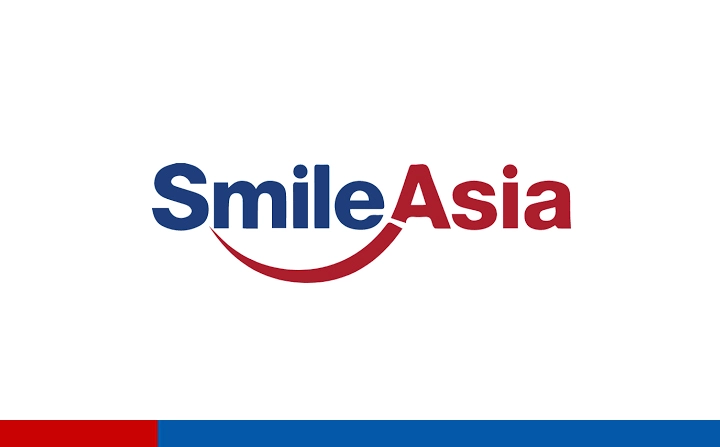 We have partnered with the Singapore-based philanthropic group, Smile Asia Alliance, to lead medical missions across Myanmar. This initiative aims to provide free cleft lip and palate surgeries to children and adults, enhancing their quality of life and promoting a sense of belonging.
Our eighth mission, hosted at the General Hospital in Nay Pyi Taw, gifted 73 children from diverse states including Yangon, Mandalay, Shan, and Mon, with a chance to smile confidently after successful surgeries.
To date, our Smile Medical Missions have positively impacted 678 children in Myanmar.
These actions embody our commitment to inclusivity and the spirit of 'leaving no one behind', one smile at a time.
At KBZ Bank, we are proud of our DE&I journey so far, but we recognize that there is always more to be done. We remain committed to promoting diversity, equity, and inclusion in our workplace and society and to creating a more inclusive world for all.