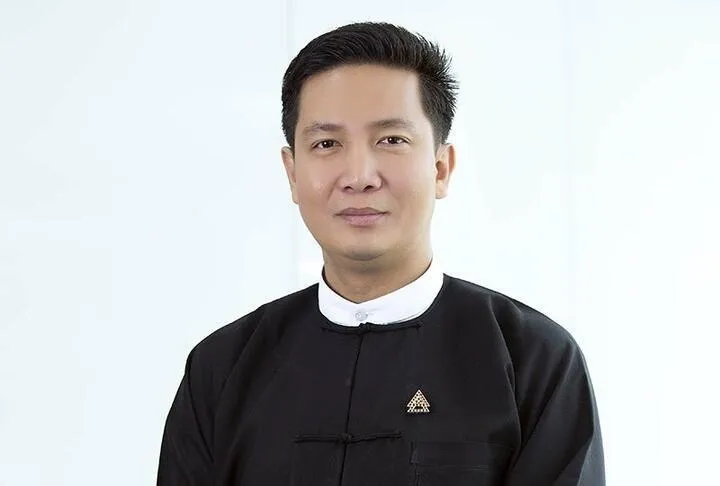 U Zaw Lin Aung
CEO
KBZ Bank Limited
U Zaw Lin Aung is Chief Executive Officer of Kanbawza (KBZ) Bank Limited, Myanmar's largest privately-owned bank. Since joining KBZ in 2015, he has played a pivotal role in the bank's growth and transformation.
Before stepping into the role of CEO, U Zaw Lin Aung was the bank's Senior Managing Director, a position he has held for seven years. He also served as Head of Public Policy and Government Affairs and Chief Representative at the KBZ Representative Office in Singapore. A true visionary, U Zaw Lin Aung pioneered new ways of financial inclusion as founding member of KBZPay, which now facilitates over 55 million transactions each month.
U Zaw Lin Aung has a proven track record and experience in banking & finance, business and technology. Prior to his journey with KBZ Bank, he was Chief Strategy Officer at United Amara Bank (UAB), heading its Strategy & Planning Department, Treasury Department, Currency Department, and Financial Institution Department. He also spent seven years at Cisco Systems Inc., (Singapore), as Finance Business Analyst and Finance Business Manager.
U Zaw Lin Aung holds an MBA in Banking and Finance from Nanyang Business School, NTU, Singapore and an MBA from Yangon Institute of Economics, Myanmar. He also graduated with a Postgraduate Diploma in Business Law from Yangon University and a Bachelor of Engineering in Electronics from Yangon Technological University.
U Zaw Lin Aung has contributed to the development of Myanmar's banking sector for over a decade. In addition to his corporate leadership roles, he also currently serves as Chairman of the Myanmar Credit Bureau under the Myanmar Banks Association.