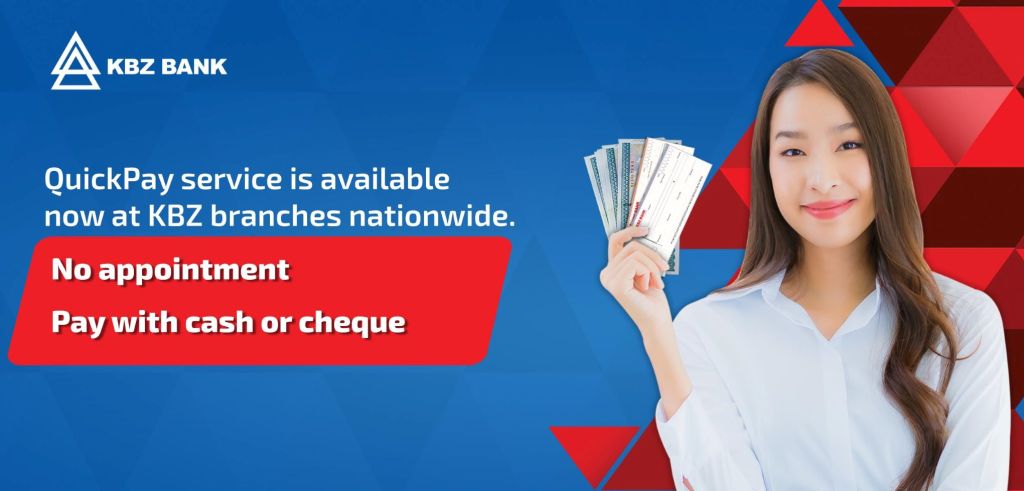 Dear Valued Customers,
KBZ Bank QuickPay service is now available for our corporate merchants and their customers at any open KBZ branches nationwide from 10:00 am to 1:00 pm, Monday to Friday. Customers will not need to book an appointment to use the QuickPay service.
Customers are able to deposit cash or cheque "to make payments to QuickPay corporate merchants" to facilitate the company's cash resources efficiently.
Thank you for using KBZ QuickPay service.