Gift cheque
KBZ Gift Cheques are suitable for weddings, birthday presents, awards and memorable gifts.
A design for any occasion
Choose from our range of creative designs for gifts, birthdays and weddings
Easy to buy
Able to purchase in every KBZ branch
Purchasing requirements
NRC ID Card (original)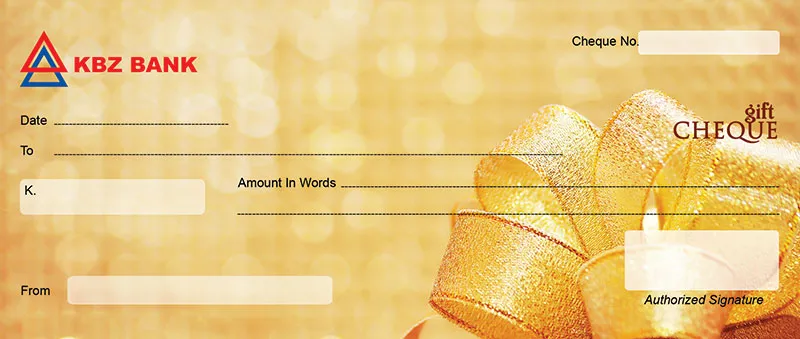 Gift Cheque
An ideal gift for any occasion
Birthday cheque
A unique birthday gift for your friends and family.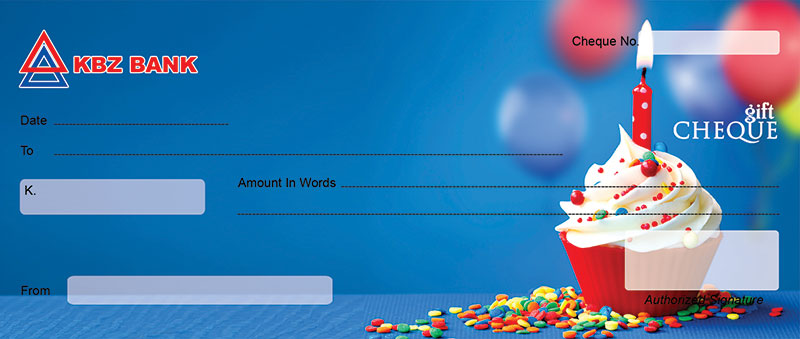 Wedding cheque
Celebrate love with a special gift.
Check amount
5,000 MMK
(Minimum)
Check amount
5,000,000 MMK
Maximum
Value of Cheque
500MMK
per cheque
Want to open this account?
Call us now
and speak to one of our advisors
(+959) 951018555
Apply in Branch
Find your nearest KBZ branch and come and talk to one of our advisors in person