Dear Valued Customers,
Please see below for a list of ATMs that are available nationwide for cash withdrawal.
We continue to make every effort to bring all ATMs online.
Please check www.kbzbank.com for daily updates.
Customers can also check which KBZ ATMs are available across the country through our KBZ Connect App. Through the KBZ Connect App, customers will be able to check their nearest ATM, as well as seeing which ones have cash to withdraw in three phases; green, yellow and red. Green indicates that the ATM has full cash to dispense, yellow indicates medium levels of cash, and red indicates a low level of cash to dispense. The information on the KBZ Connect App will be updated every 90 minutes.
To download KBZ Connect (IOS) – https://apps.apple.com/us/app/kbzconnect/id1465224459
To download KBZ Connect (Android) – https://play.google.com/store/apps/details?id=com.kbzbank.kbzconnect&hl=en_IN&gl=US
Thank you for your understanding.
ATM LIST FOR APRIL 15th (312 ATMs are active)
Please note this list may change from day to day, we advise you to check before you leave home.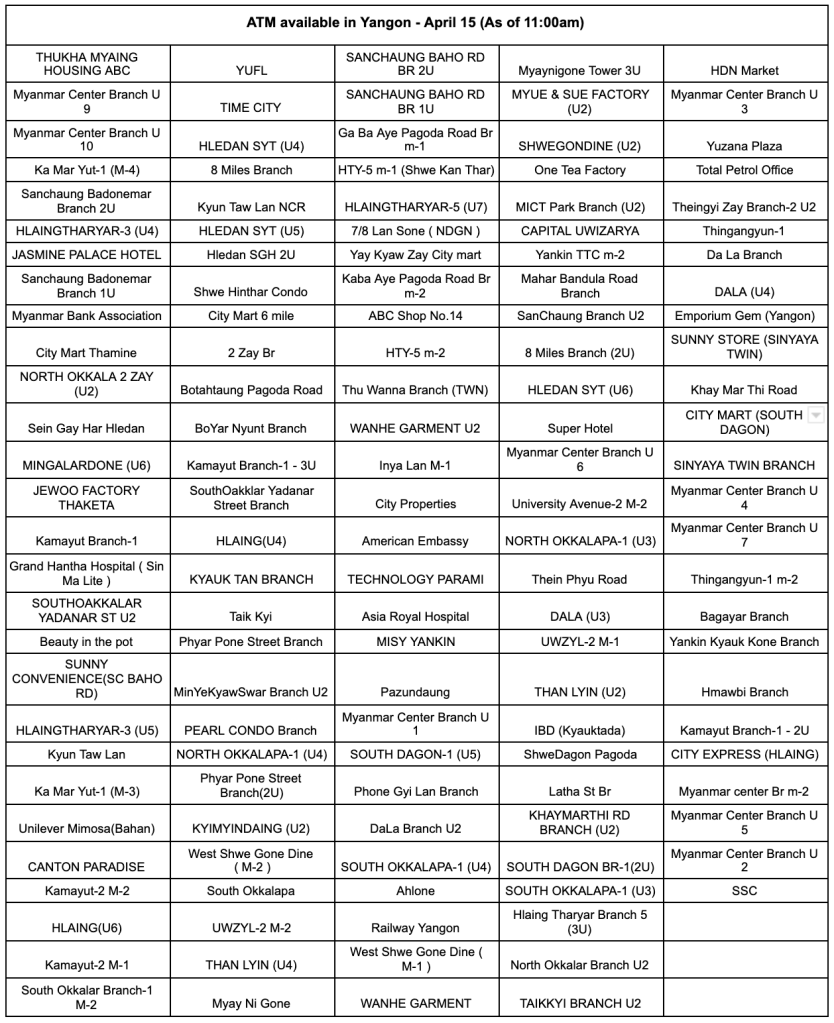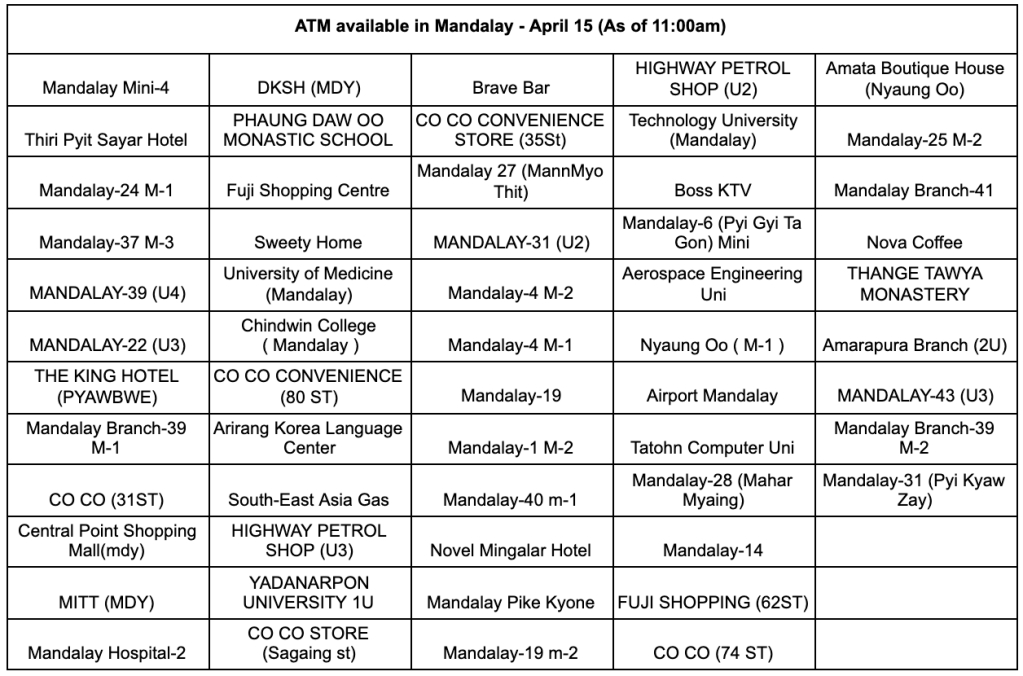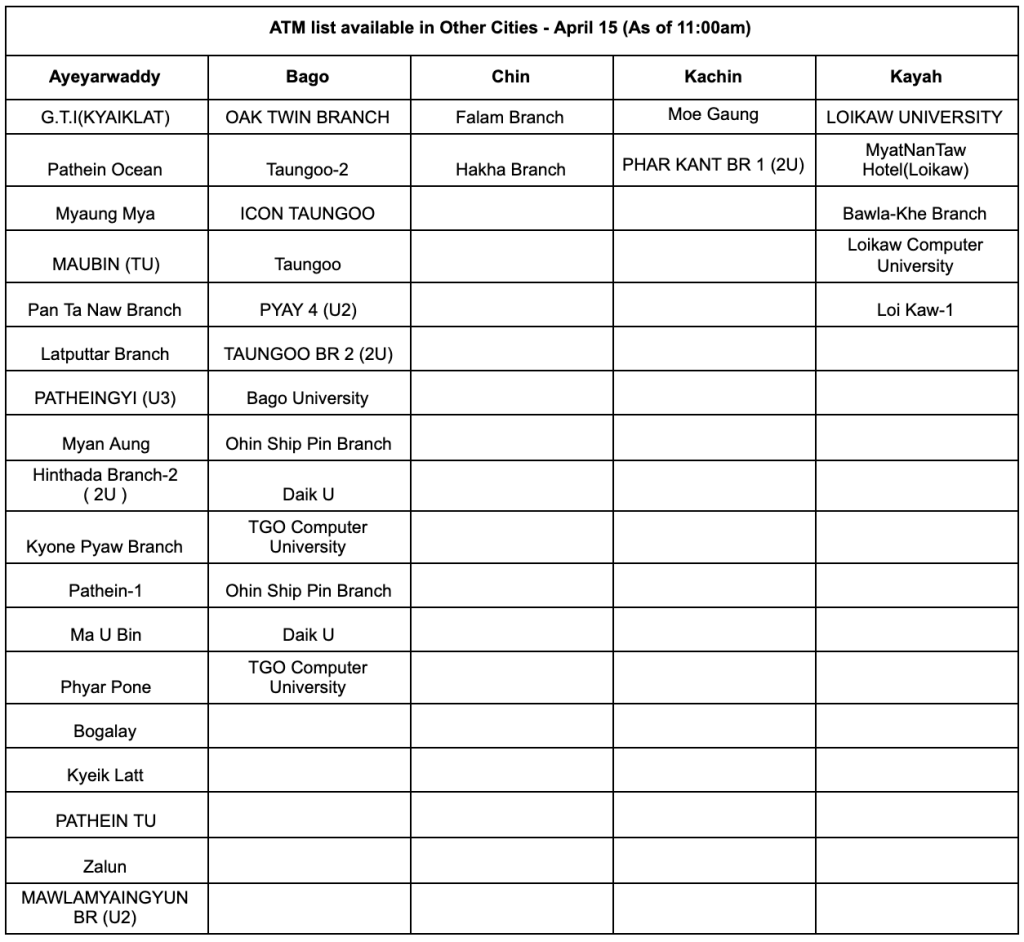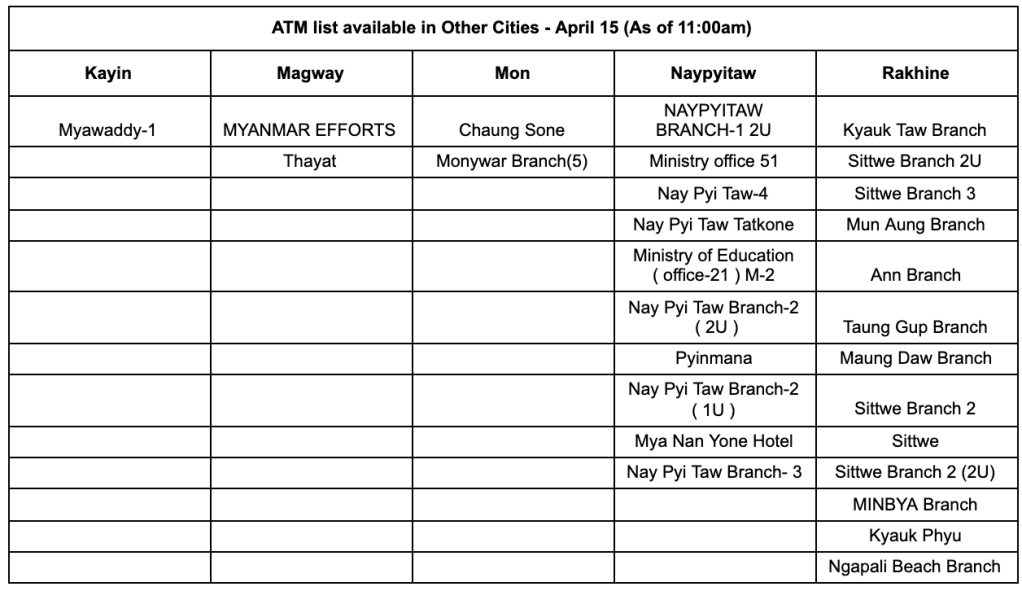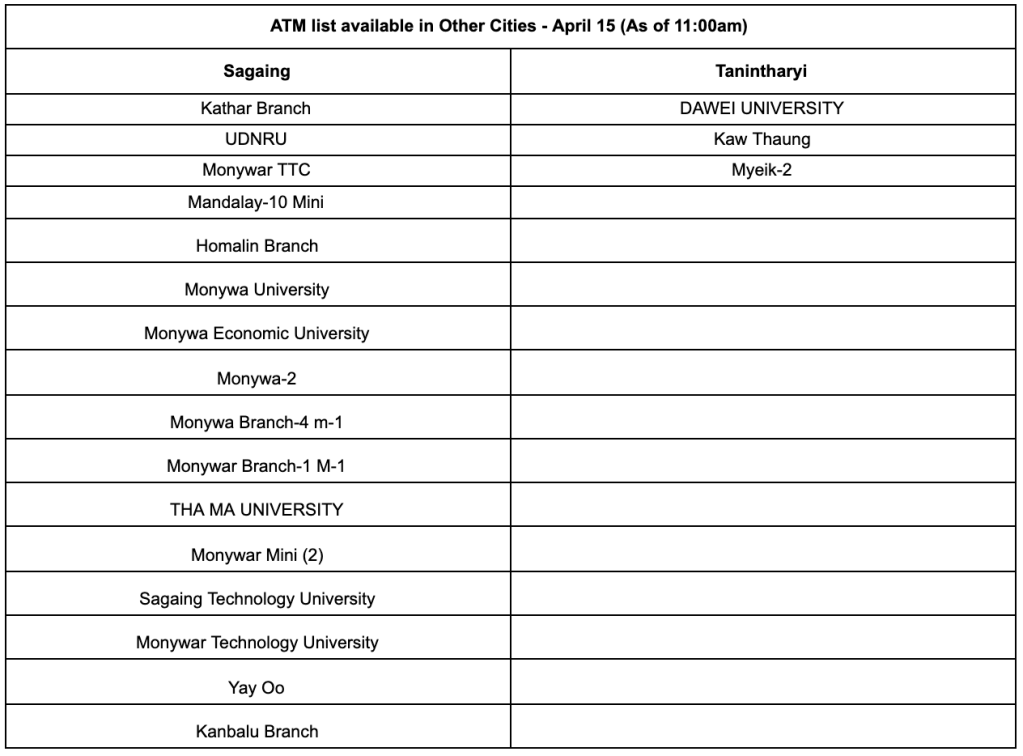 In addition to ATMs at branches, KBZ is deploying mobile ATMs across the country for more customers to access our services. For the daily update of mobile ATMs, please see below.